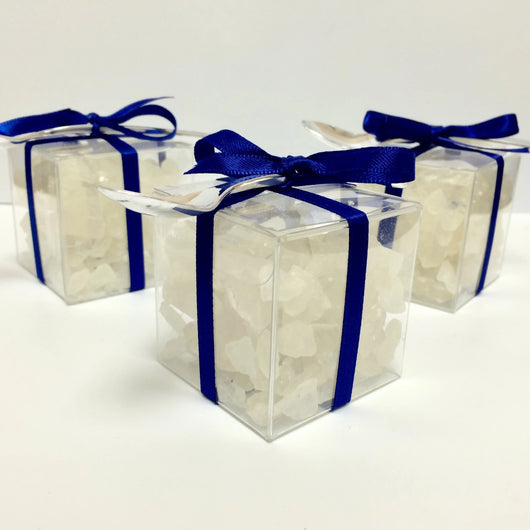 SPOONFUL OF SUGAR
Regular price $87.50 Sale
Candy Cubes are the perfect sweet touch to any event!
Includes 25 cubes filled with natural cane sugar Rock Candy. Each extra-clear cube measures 2" x 2" and is Food Safe. Cubes will come fully assembled with candy, spoon, and ribbon, ready to go for your event!
Perfect for themes like: Mary Poppins-inspired, Great Gatsby-inspired, Alice in Wonderland-inspired, Tea Party, Princess, Winter Wonderland, and even weddings!
Please insert the desired ribbon color in the "Notes" section during checkout. 
Please allow 2 additional business days to our standard order processing time for this made-to-order item.